NORTHERN NEVADA
Public Health
Serving Reno, Sparks & Washoe County
Community and Clinical Health Services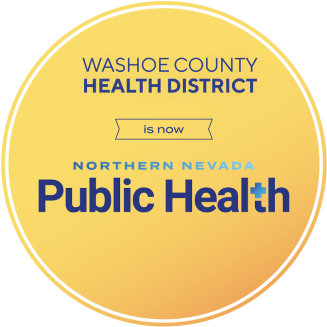 ---
Community and Clinical Health Services (CCHS) focuses on disease prevention, community and individual education and wellness.
Update on fees: CCHS is in the process of restructuring fees and we want your feedback. See the fee schedule for 2024, and also the business impact statement (English) (En Español). Also, please take this survey (English)(En Español) to let us know what you think. Thank you!
Programs and Services
The Chronic Disease and Injury Prevention Program focuses on the modifiable risk factors of tobacco use and exposure, lack of physical activity, and poor nutrition. In recent years, the focus has been expanded to include injury prevention and responsible cannabis use, including eliminating secondhand cannabis smoke exposure. The focus area in this program impact the top five leading causes of death in Washoe County. By moving the needle on these risk factors the program's goal is to reduce illness and premature deaths in Washoe County and improve quality of life of those that live, work, and visit our community.
The Immunization Program promotes public health by reducing vaccine preventable disease (VPD) through education, community outreach, policy development, subject matter expertise, and immunization delivery, with an emphasis on collaboration with community partners.
The Maternal Child Health Program strives to improve the health status of women and children by providing referrals and resources for pregnancy, breastfeeding, parenting, developmental screening and safe sleep.  The Fetal Infant Mortality Review program looks at a variety of factors that affect the health of the mother, fetus and infant to develop a plan to decrease the rate of fetal and infant deaths in Washoe County.
The Sexual Health Program provides integrated response to sexually transmitted infections, including HIV, and unplanned pregnancies through education, treatment, and surveillance activities.  Family Planning and Teen Health Mall services also provide pregnancy planning, contraception, and some women's health services.
The Northern Nevada Public Health Tuberculosis Program is dedicated to preventing the spread of tuberculosis by ensuring symptomatic persons residing in Washoe County receive prompt, thorough diagnostic evaluation for tuberculosis disease and appropriate treatment.
The Special Supplemental Nutrition Program for Women, Infants, and Children - better known as the WIC Program, serves to safeguard the health of income eligible pregnant, postpartum, and breastfeeding women, infants, and children up to age 5 who are at nutritional risk by providing nutritious foods to supplement diets, information on healthy eating, breastfeeding education and support, referrals to health care and other community programs. To get started with WIC, fill out this form - En Español
---
Contact Information
Phone: 775.328.2441
Email Us Here
Northern Nevada Public Health
1001 East Ninth Street, Building B
Reno, NV 89512 
The Tuberculosis and some WIC clinics are located offsite. Please refer to program page for location information.
---
Other Resources of Interest:
www.recalls.gov - a list of recalled products ranging from cars to toys to drugs & foods.
Last modified on 10/11/2023
Let's Stay in Touch
Sign up for our newsletter