NORTHERN NEVADA
Public Health
Serving Reno, Sparks & Washoe County
Influenza ("Flu") Flu Season Information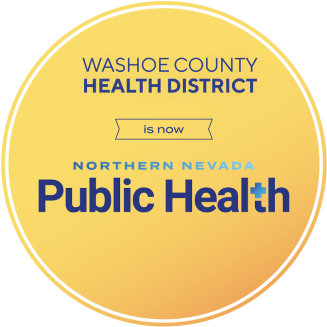 Where can I get vaccinated?
There are several locations where you can get an influenza vaccine, including healthcare providers, pharmacies, and community clinics. To find a location near you visit https://immunizenevada.org/calendar.
Get more information on upcoming Northern Nevada Public Health Flu Drive-through and community clinics.
You can also get vaccinated at Northern Nevada Public Health. Click here for information on scheduling an appointment. For type and costs of flu and other vaccines visit Community and Clinical Health Services Fees.
Who should get vaccinated?
The Advisory Committee on Immunization Practices (ACIP) recommends that EVERYONE aged 6 months and older without a contraindication be vaccinated each year to protect against the flu. For many vaccine recipients, more than one type or brand of vaccine may be appropriate within indications and ACIP recommendations. Where more than one type of vaccine is appropriate and available, no preferential recommendation is made for use of any influenza vaccine product over another.
Preventing Seasonal Flu with Vaccination: https://www.cdc.gov/flu/prevent/vaccinations.htm
Vaccination to prevent flu is particularly important for persons who are at increased risk for developing complications from flu. These high risk groups include:
All children 6 through 59 months of age
All adults 50 years of age and older
Women who are pregnant or plan to become pregnant during flu season
Residents of nursing homes and other long-term care facilities
American Indians and Alaskan Natives
Children and adults who have medical conditions including:

Chronic lung disease (such as chronic obstructive pulmonary disease [COPD] and cystic fibrosis including asthma)
Heart disease (such as congenital heart disease, congestive heart failure and coronary artery disease
Neurological and neurodevelopmental conditions [including disorders of the brain, spinal cord, peripheral nerve, and muscle such as cerebral palsy, epilepsy (seizure disorders), stroke, intellectual disability moderate to severe developmental delay, muscular dystrophy, or spinal cord injury]
Blood disorders (such as sickle cell disease)
Endocrine disorders (such as diabetes mellitus)
Kidney disorders
Liver disorders
Metabolic disorders (such as inherited metabolic disorders and mitochondrial disorders)
Weakened immune system due to disease or medication (such as people with HIV or AIDS, or cancer, or those on chronic steroids)
Children and adolescents younger than 19 years of age who are receiving long-term aspirin or salicylate containing medication who might be at risk for experiencing Reye syndrome after influenza virus infection
People with extreme obesity (body mass index [BMI] of 40 or more)
Vaccination of persons who live with or care for persons at increased risk for developing complications from flu is also recommended. These include:
Household contacts and caregivers of children aged less than 5 years and adults aged 50 years and older, with particular emphasis on vaccinating contacts of children aged less than 6 months who are too young to be vaccinated.
Household contacts and caregivers of persons with medical conditions.
Healthcare personnel (includes anyone one who has contact with patients).
Where can I get more information about the flu vaccine?
General Information about Influenza ("Flu")
What is influenza?
Influenza, also called the "flu", is a severe, contagious respiratory disease caused by the influenza virus. Although many people refer to a bad cold as the "flu", or to an illness with nausea and vomiting as the "stomach flu," these illnesses are not really the "flu."
What are the signs and symptoms of influenza?
Signs and symptoms usually start suddenly and can include fever or feeling feverish/chills, cough, sore throat, runny or stuffy nose, muscle or body aches, headaches, and fatigue (very tired). Some people may have vomiting and diarrhea, though this is more common in young children than in adults. Not all people will experience all of these symptoms.
Is the flu serious?
CDC estimates that influenza has resulted in between 9.2 million and 35.6 million illnesses, between 140,000 and 710,000 hospitalizations and between 12,000 and 56,000 deaths each year since 2010. Complications of flu can include bacterial pneumonia, ear infections, sinus infections, and worsening of chronic medical conditions, such as congestive heart failure, asthma, or diabetes.
While anyone can get the flu (even healthy people), some people are at high risk of developing serious flu-related complications if they get sick. This includes people 50 years and older, people of any age with certain chronic medical conditions (such as asthma, diabetes, or heart disease), pregnant women, and young children. A list of high risk conditions is available under "Who should get vaccinated" near the top of this webpage or visit https://www.cdc.gov/flu/about/disease/high_risk.htm.
How is the flu spread?
Influenza spreads rapidly to others through tiny droplets made when people with flu cough, sneeze or talk. It can also be spread by contact with contaminated objects, for example touching a surface or object that has flu virus on it and then touching your mouth, nose, or eyes.
How long am I contagious?
People who are infected with the flu can spread the virus to others before they feel sick. Some people can spread the virus starting one day before they start to feel sick and up to one week after becoming sick.
What should I do if I get sick?
If you get sick with flu-like symptoms this flu season, you should stay home and avoid contact with other people except to get medical care. If you must leave home, wear a facemask if you have one, cover coughs and sneezes with a tissue or cough and sneeze into the corner of your elbow. Wash your hands often to keep from spreading flu to others.
It is important to know that some people are at increased risk for developing flu-related complications (see list of high risk conditions under "Who should get vaccinated" near the top of this webpage or visit https://www.cdc.gov/flu/about/disease/high_risk.htm). If they get flu symptoms this season they should talk to their healthcare provider as soon as possible. Antiviral medications are available to help reduce the severity of the disease if administered soon after symptoms begin. Antivirals are not a substitute for getting an annual flu vaccination.
For more information about what to do if you get sick with the flu, visit https://www.cdc.gov/flu/treatment/takingcare.htm.
Influenza Prevention
Getting your flu vaccine

every year

is the first and best step to protect yourself from the flu
Wash your hands often with soap and water. If soap and water are not available, use an alcohol-based hand rub.
Take everyday preventive actions to stop the spread of germs

Try to avoid close contact with sick people.
While sick, limit contact with others as much as possible to keep from infecting them.
If you are sick with flu symptoms, CDC recommends that you stay home for at least 24 hours after your fever is gone except to get medical care or for other necessities. (Your fever should be gone for 24 hours without the use of a fever-reducing medicine.)
Cover your nose and mouth with a tissue when you cough or sneeze. Throw the tissue in the trash after you use it.
Avoid touching your eyes, nose and mouth. Germs spread this way.
Clean and disinfect surfaces and objects that may be contaminated with germs like the flu.
Take flu antiviral drugs if your doctor prescribes them.
Information for Health Care Providers
Information for Specific Groups
Last modified on 10/09/2023
Let's Stay in Touch
Sign up for our newsletter